Disponible Download Uniquement !
Description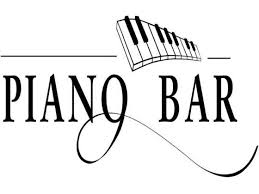 Nouveau Styles-Pack Spécial Piano-Bar Compatibles:
Traitement de Vos Commandes Garanti dans la Journée pendant les Heures d'ouverture (Voir Haut du Site)
Pour votre commande Download un Lien de Téléchargement vous sera envoyé dans la Journée (hors W.E et Jours Fériés), accompagné d'un Mode d'Emploi, il vous suffira de décompresser le Fichier avec WINRAR avant transfert sur Clé USB
Nous vous assistons du Lundi au Vendredi jusqu'à 18 H et le Samedi jusqu'à 12 H pour toute question
Classés par genre, ces Nouveaux Styles spécialement étudiés pour une ambiance Piano Bar et Jazzy, donnerons sans 
aucun doute, une nouvelle dimension à votre Clavier YAMAHA
200 Nouveaux Styles Latino,Jazz, Swing et Big Band, mais aussi des Styles Typés Spécial F.Sinatra où G.Miller
Liste des Styles:
Sinatra Styles: All or Nothing,Dancing in the Dark,Day in Day,Ebb Tide,Let's Take Nice and Easy,Love and Mariage,
New York, Nigt and Day,On a Clear Day,She's Funny That Way,Strangers in the Night,Summerwind,That's Life,
Theres Small Hotel,They Cant Take Away.
G. Miller Styles:  American Swing,Chattano Swing,Chattano Train, In The Mood, Little Brown Swing,Stringpearls Swing,
Swing Sax, Tuxedo Swing.
Latino Styles :  Bolero, Bossa Nova, Bossa Nova 2 ,Fast Bossa,Guitar Bossa 1, Guitar Bossa 2, Latin SJ, Slow Bossa 1
Slow Bossa 2.
Organ Styles : Organ Ballad 1,Organ Ballad 2, Org.Bigband, Org.Bossa,Org.ClubCombo, Org.Easy,Org.Fox 1,
Org.Fox 2, Org.Qstep1, Org.Qstep 2, Org.Qstep 3,Org Quick, Org.Samba,Org.Swing 1,Org Swing 2, Org Swing 3,
QuickStep, 
Piano Bar Swing Styles: 50's Swing, Blues Swing, Boogie Swing, Dixie Swing, Med Swing, Moovie Swing, Moovie
Swing 2,Moovie Swing 3, Moovie Swing 4, Old Swing, Orch Swing 1, Orch Swing 2, Orch Swing 3, Orch Swing 4,
Orch Swing 5, Orch Swing 6,Org Swing, Party Swing, Piano Swing, Piano Swing Rag, Romantic Swing, Slow Swing 1,
Slow Swing 2, Slow Swing 3, Slow Swing 4, Stride Swing, Swing Strings, Swing 1,Swing Ballad 1, Swing Ballad 2,
Swing Jazz, Swing Romance
Swing & Jazz Styles: Acid Jazz 1, Acid Jazz 2, Band Slow, Brush 8 Beat, Brush Swing, Brush Organ, Club Swing,
Cool Swing, Dreamy Jazz, Easy Listening, Easy Swing, Fish Swing, French Swing, Harmonica Jazz, Hot Bigband,
Jazz Slow, Jazzy Slowfox, Modern Jazz, Night Time, Orchestra Easy, Piano Slow Shuffle, Time Swing, US Organ Swing
 Song Styles: Almost Like Being in Love, Armando Rumba,Armando Rumba Swing,Blues Piano,Crying Time, Desafinado,
Django Cool, Dream a Little Dream,For Once in my Life, Georgia Midnight Blues, I could Write Acoustic, Moondance,
Piano Mann Waltz,Piano Rumba, Summertime,The Glory of Love, The Way you Look, Make The Knife, Lady in Red, 
Last Waltz, Let me Be There, Misty, New York Swing, My Heart, My Blue Haeven, Unforgetable,When i Fall in Love,
Moonlight Serenade, Long and Wilding Road