Nouveauté !
Disponible Téléchargement où Clé USB
Description détaillée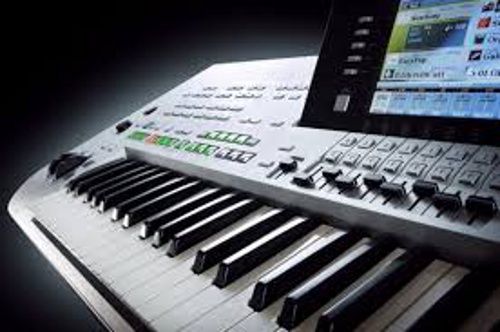 Identique au Mega Pack Styles Pour Tyros 3-4-5 et PSR/S
Spécialement Converti au Format SFF1 de Votre TYROS  1 - 2 
Dispo Téléchargement  (Download) où Clé USB
Après validation de votre Commande, un lien de téléchargement sécurisé vous est envoyé dans la Journée
(Sauf WE et Jours Fériés). Il vous suffit de décompresser le fichier avec WINRAR, puis de le transférer sur Clé USB
* Pour Tyros 1, il vous faudra transférer les Styles sur Floppy Disk
Pour votre commande clé USB, vous recevrez ces styles prêt à l'emploi pour votre clavier sur clé USB 
Nous vous assistons du Lundi au Vendredi jusqu'à 18 H et le Samedi jusqu'à 12 H pour toute question
Summer Hit  2017  ! 
Despacito (Luis Fonsi) 
  Nouveau ! 
Carlos Santana & Rihanna Hit 2017 !
Maria , Maria 
Neu ! Nouveau !
Perfect

(Ed Sheeran) et

Last Night Madison

(Ckris Anderson)
Liste des Styles:
Ae se te pego (Michel Telo)
Gangam Style (Psy)
Conquest Of Paradise (Vangelis)
Chariots Of Fire (Vangelis)
Despacito (L.Fonzi)
Feel (R William)
Heart To Heart (James Blunt)
La Camisa Nera (Juanes)
Perfect (Ed Sheeran)
Portu Dance (Aus Portugal)
Wake me Up (A Viccii)
Walk Of Life (Dire Straits)
Vicci Dance Style 
Wind Of Change (Scorpions)
Can't Stop Loving You (PH Collins)
Achy Breaky Heart
Azzuro
Caprifisher
Moonlight Melody
I Feel Good
It's Raining Again
Jalhouse Rock
Macarena
Où est passée ma Bohème
Sarah Perche ti Amo
Song For Guy
Des Styles d'Ambiance française
Tous composés de 3 Intros, 3 Main Variations,1 Break, 3 Fin 
Sauf Femme Libérée et Sur La Route)
Le Café des 3 Colombes (J Dassin)
Cersisiers Roses et Pommiers Blancs (Cha Cha Ambiance Tino Rossi)
C'est Bon Pour le Moral (La Compagnie Créole)
D.I.S.C.O (Ottawan)
Dis Lui (M.Brant)
Femme Libérée (C.Dingler) 1 Intro 4 Main Var 1 Ending
Gett Lucky (Groupe Français Daft Punk)
Guantanamerra (J Dassin)
L'Amérique (J. Dassin)
La Vie en Rose (Vers Swing) E.Piaf
Le 3e Homme (B.0 du Film)
Noir c'est Noir (J.Haliday)
Ou est passée ma Bohème (J.Iglésias)
Paloma Blanca (Interprètes Divers)
Le Pénitencier (J.Halyday)
Ramona (Tino Rossi)
La Romance de Paris (Musette Français)
Sous les Sunlights des Tropiques (G.Montagné)
Sur la Route (G.De Palmas) 1 Intro 4 Main Var 1 Fin
Nuit de Folie (Début de
Soirée)
Un peu plus près des Etoiles (Gold)
Je ne vis que pour elle (Sweet Poeple/A Morisod)
Tu t'en Vas (Alain Barriere)
Mes Mains sur tes Hanches (Adamo)
Tous les Garçons et les Filles (F.Hardy)
Le Sud (N Ferrer)
Comme d'habitude (C.François)
Une Chanson Italienne (Sweet Poeple/A Morisod)
Pour un Flirt (M.Delpech)
Capri c'est Fini (H.Vilard)
Retiens la Nuit ( J.Hallyday)
J'entends Siffler le Train (R. Anthony)
Sierra Madre (Sweet Poeple/A Morisod)
Adios Amor (F.François)
Un Pack Spécial Fête
1 Mal Hu 1 Mal Hot (GG Anderson)
99 Luftbalons (Nena)
I have a Dream (Abba)
The Winner Take It All (Abba)
Aber Bitte Mit Sahne (U. Jurgens)
Aber Dich Gibt's nur 1 Mal fur Mich (Flippers)
Africa Dance (Style Dance d Afrique)
Amor-Amor (J Iglesias et Autres)
Another Day in Paradis (Phil Colins)
A Whiter Shade Of Pale (Procol Harum)
Axel F (Musique du Film)
Azzuro Dance (Nouveau Style Dance- A Celentano)
Blue Spanish Eyes (E Presley et d'autres)
Blue Eyes (E.John)
Brown Girl In The Ring (Boney M)
Careless Wisper (G Michael)
Center Folk (Nouveau Style )
Country-Blues (Nouveau Top Styles USA)
Cow Boy Rock (Nouveau Style USA)
Discoteka (Nouveau Style Disco-Dance Universal
Style)
Ein Bett Im Kornfeld (J Draws)
Eizames Herz (Die Wortseer)
Electro-Beat (Nouveau Style USA)
Electro-Hous (Nouveau USA)
Euphorie (Nouveau Style USA)
Europa (Santana)
E Viva Espana (Traditionel Espagne)
Fotonovela-Dance (Ivan)
French DJ (Nouveau)
From Arizona to Old Texas (Nouveau StyleUSA)
Gangnam-Style (Psy)
Ganz in Weiss (R Black)
I'm So Exites (The Pointer Sisters)
I Was Made For Loving You (Kiss)
I Just Called To Say I Love You (S.Wonder)
In The Shadow (The Rasmus)
It's So Easy (Linda Ronstadt)
It's My Life (B.Jovi)
I Will Survive (G.Gaynor)
La Vie en Rose (E.Piaff)
Le 3e Homme (Musique du Film)
Lemon Tree (Fools Garden)
Lieberkummer Lohnt sich nicht my Darling (Siw
Malmkvist)
Are You Lonesome Tonight (E Presley)
Flashdance (Maniac Nouveau)
Mendocino (M.Holm)
Michaela (B.ilic)
Modern-Disco (Nouveau Style)
My Baby Just Care For Me (Nina Simone)
Neutral-Techno (Nouveau Style)
On The Line (Toto)
Ramona (Blue Diamonds)
Rock Me Baby 
She's A Lady (Tom Jones)
Sierra Madre (Schürzenjäger)
Simply The Best (Tina Turner)
Sitting on The Dock Of The Bay (Otis Reading)
Smoke On The Watter (Deep Purple)
Soft-Country (Nouveau Style USA)
Sti Zillerthal (Nouveau Style)
Str Boarisch (Nouveaur Style)
Sun Of Jamayca (Goombay Dance Band)
Superstition (S.Wonder/Nouveau Style 2014)
Sweet A Lalala Song (B.Marley)
Tanz Corina (Die Paldauer)
Tea For Two (Nouveau Style 2014)
Teddy Bear (E Presley)
This Love (Maroon Five)
Tico Tico (Der Orgel Style)
Tu es Foutu (Ingrid)
Tulpen Aus Amsterdram (Die Marktmusikanten)
Upside Down (D Ross)
Viva Colonia (Höhner)
Wahnsinn (W.Petry)
Walking on Sunshine (Katrina & The Waves)
Weine Nicht Kleine Eva (Die Flippers)
What Ever You Want (Status Quo)
Wheels (Brandneuer Style)
Whiter Shade of Pale (Procol Harum)
Willenlos (Wetsernhagen)
Would'n It Be Good (Nik Hershaw)
Zillerthal-Style (Nouveau Style)
26 Nouveaux Styles PRO pour Tyros 3/4/5
et PSR S Yamaha
Liste des Styles:
Another Break in the Wall (Pink Floyd)
Born to Be Alive (P.Hernandez)
Cocaine (E.Clapton)
Can You Feel The Love Tonight (E.John/Le Roi Lion)
Can't Get Enough (B.White)
Conquest of the Paradise (Vangelis) avec Partition
D.I.S.C.O (Ottawan)
The Final Countdown (Europe)
Hello (L.Richie)
Honky Tonk Woman (Rolling Stones)
I Feel Good (J.Brown)
I Just Called to Say I Love You (S.Wonder)
Is'nt She Lovely (S.Wonder)
It's Raining Men (Gerry Halliwel)
Jump (Van Hallen)
La Bamba (Los Lobos)
Ladies Night (Kool And The Gang)
Live is Life (Opus)
Long Train Runing (Doobie Brothers)
Love is in The Air (Paul Jung)
Love me Tender (E. Presley)
La Paloma 
Smooth Operator (Sade)
Tu est le Soleil de Ma Vie (S Distel/S.Wonder)
La Vie en Rose (E.Piaff)
Volaré (Version Gypsie)
Yellow River/L'Amérique (J Dassin)
17 Styles Songs prêts à Jouer pour TYROS et PSR S
3 Intros, 4 Main Variations, 1 Break, 3 Endings (Sauf I Will Survive) qui ne compte
que 2 Intros, 4 Main Variations et 2 Endings
Retrouvez les Morceaux incontournables à Jouer Absolument pour réussir vos Prestations
Des Styles Conçus ou Améliorés par des Musiciens, pour des Musiciens.
Liste Complète des Styles:
Apache (The Shadows)
Daddy Cool (Boney M)
Feel (Robbie William)
Hey Baby (Alabama/DJ Otzi)
Hotel California Version Acoustique (Eagles)
Le Penitencier (Haliday/The Animals)
I Will Survive (Gloria Gaynor)
Le Café des Trois Colombes (J.Dassin)
No Woman no Cry
My Everything (Barry White)
Venus (Bananarama/Shoking Blue)
Guantanamerra (Version Cha Cha)
In the Mood (Gl.Miller)
Haut les Mains (Otawan)
Paloma Blanca (T.Jones et Tant d'autres)
Feelings (Dis Lui) (M.Brant)
I Can See Clearly Now (J.Cliff)
Get Lucky (Daff Punk) 
Compagnie Créole (Ambiance)
Ballade pour Adeline (R.Clayderman)
Anthon aus Tyrol (DJ Otzi)
Blueberry Hill (Fatz Domino)
Choo Choo song (Cher)
Cotton Joe ( Rednex)
Die Hande Zum Himmel (Kolibris)
Django Style (Jazz/Dango)
Nikita (E.John)
Femme Libérée ( Cookie Dingler)
Hung Up (Madonna)
L'Italiano (Toto Cutugno)
Lambada (Kaoma)
Kingston Town ( UB 40)
Locomotion (K. Minogue)
Proud Mary (Tina Turner)
Smoke on the Watter (Deep Purple)
Something Stupid (R. William/N Kidman et Sacha Distel)
Sur la Route (G. de Palmas)
Titanic (C Dion)
YMCA (Village People)
27 Styles Pros
Liste Complète des Styles
All by myself (C.Dion)
Celebration (Kool & the Gang)
Da ya think i'm sexy (R Stewart)
Easy Lover (Ph.Collins)
Eternal Flame (The Bangles)
Le Freak (Chic)
Highway to Hell (ACDC)
I Shot the Sheriff ( B Markey/Clapton)
I Want to Break Free (Queen)
I'm Outta Love (Anastacia)
I'm so excited (Pointer Sisters)
In The Air Tonight (P.Collins)
Just a Gigolo (L.Prima)
Let It Be (The Beatles)
Black is Black - Noir c'est Noir (Paroles Anglais et Français) 
Obladi Oblada (The Beatles)
Open Rock (Le Célebre Rythme Korg Converti pour Yamaha)
Pretty Woman (Thème du Film)
Rock Shuffle (Korg Converti pour Yamaha)
Saving all my Love for You (W.Houston)
Stand By Me (J.Lennon et bien d'autres)
Sweet Home Alabama (Lynard Skynard)
Tequila (Champs)
Unchain My Heart (J.Cocker)
Unchained Melody (The Righteous Brothers)
Wake up Little Suzy (The Everly Brothers)
We Will Rock You (Queen)
et d'autres Styles Santana, Rolling Stones,Tina Turner,James Brown